Does achieving your career goal feel so completely out of reach? Does finishing all the schooling you need seem so out of reach? We can't stress enough the advantage of dual enrollment with our technical colleges. By taking dual enrollment Broward College courses, you're getting credit towards both a high school diploma and your college degree at once.
Saving Your Time and Money
The savings of time and money is arguably the biggest benefit of dual enrollment at Broward Technical Colleges. We have an in-depth breakdown of the savings you can expect, depending on how many courses you take and how many college credits you plan to complete. With a full schedule, you can expect to see savings over $8,000. You could also be taking up to two full school years off of your schooling. That means you are getting to your dream job so much sooner.
Added Flexibility
Our courses at Broward Technical Colleges that count as both a high school course and a college course can be beneficial towards your future degree in oh-so-many ways. You also have the benefit of starting specialized training for your future career in high school. You can start as early as your junior year taking dual enrollment courses. You can even take online courses to make it as convenient as possible to take additional classes and prevent any disruption to your life.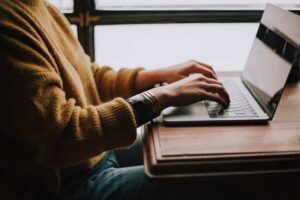 Getting Enrolled
Getting enrolled in our dual enrollment courses is easy. Start by reviewing our Broward Technical College articulation agreement to help determine the path you are looking to take. You can select your courses that help you work towards your degree. Need help? Our team is ready and waiting to help you find the best career for you – and the courses that will help get you there.
Broward College and Broward Public Schools are working together to help you get a head start on your future. Reach out to our Florida technical colleges to get started on your dual enrollment. You could be well on your way to starting your dream career today. Save time and money and get started now!