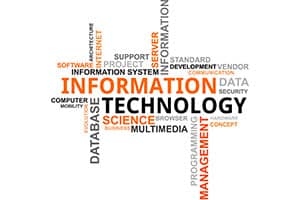 Information Technology Certification in Broward County, FL
Let's face it, today's business world depends on people who hold information technology certifications. Broward Technical Colleges serving Miami, Fort Lauderdale, Pembroke Pines, and all surrounding areas teach students the skills they need in order to succeed in the highly technical workplace. Our information technology certification programs are accredited by the organizations that are setting the standards commonly used in the workplace including:
CISCO  Networking Academy
Oracle Academy
We are also certified training and testing centers for:
MOUS certification
A+ Certification
Network+ certification
In the Information Technology Certification program at Broward Technical Colleges we offer both short courses designed to enhance the skills of people already working in the field, as well as full comprehensive courses designed for those entering the workforce or changing careers.
No matter which direction you choose, you can be assured that, as a student in the information technology certification program, you will become proficient in the most current hardware and software available while you train for a career in fields like:
Applied Cybersecurity
Computer Programmer
Computer Service Technician
Computer Graphics Designer
Computer Artist
Commercial Photographer
Game Simulation/Animation/Programmer
Java Development Programming
Multimedia Designer & Printer
Electronics Technician
Multimedia Designer
Network Support Services
Network Administrator
Computer Support Specialist
Telecommunications Technician
Television Production Technician
Web Designer
According to Department of Labor statistics, the average income for a worker with a technical certificate is almost double that of a high school graduate; and workers with Information Technology Certification often earn more than university graduates.
Contact our colleges near Fort Lauderdale, FL to discover how Information Technology Certification can help you achieve the career success you desire. Please use the form below.