Spa Services
You're not like everyone else! Neither are we!  Experience the difference a career education can make.  Experience Broward's Technical Colleges; Atlantic, McFatter and Sheridan.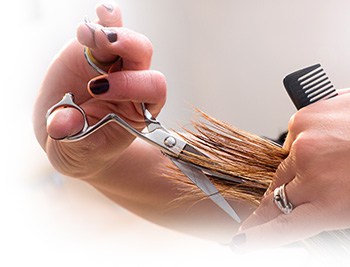 Barbering
Program Length:
1200 hours/approx. 12 months – full time This program is designed to prepare for employment as a Restricted Barber or the Full Barbering program. It includes training in hair cutting with clippers, shears, styling, shaving, mustache and beard designs, hair coloring, chemical waving, and relaxing.
Cosmetology
Program Length:
1200 hours/approx. 12 months- full timere Learn to become a professional in the industry of Cosmetology. The Cosmetology Training program focuses on a broad spectrum of subjects, which include: Florida Cosmetology Laws and Rules, Sanitation and Sterilization, Facials, Hair Shaping, Scalp treatments and hair care rinses, Shampoos and rinses, Hair styling, Hair coloring, Chemical waving, Relaxing/Straightening, Manicure/Pedicure/Nail extension, Beauty Salon Management, Hair extensions
Facials Specialty
Program Length:
260 hours/approx. 3 months- full time The Facials Specialty/Esthetician Program prepares students for employment as a cosmetology facial specialist, also known as an Esthetician. Training includes background in bacteriology, hygiene, Florida law, machine and manual facials, tweezing/waxing, basic makeup, eyebrow/lash tinting, and entrepreneurship.
Massage Therapy
Program Length:
750 hours/approx. 7 months- full time The Licensed Massage Therapy student will develop skills in the manipulation of soft tissues of the human body through instruction by demonstration. Student practice includes various massage techniques focusing on basic Swedish massage and the use of hydrotherapy and other allied modalities. Licensed Massage Therapy program graduates are prepared to take the National Certification Examination in Therapeutic Massage and must be licensed to work in the State of Florida.