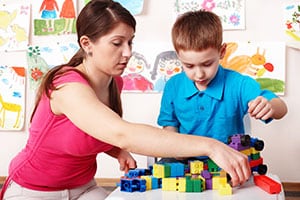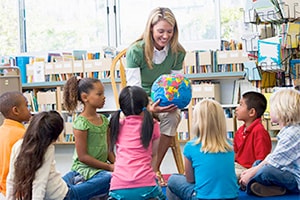 Education and Training
Child Care Center Operations/Florida Director Credential – 45 hrs
Program is available online only! This program is designed to prepare individuals to become Child Care Center Directors and /or Administrators. Content areas include:
organizational leadership
financial management
legal obligations and responsibilities
educational programming
marketing strategies
establishing a safe, clean and healthy childcare center
assessment
monitoring practices
observations
referrals and collaboration of programs with the families and community resources
Child Care Center Operations is an approved Department of Children and Families (DCF) course for the Director Credential, Level I.
Early Childhood Education/Early Childhood Professional Certificate (ECPC) – VA 600 hrs
Train for a career in the Early Childhood industry. This program focuses on the following elements of the Early Childhood Profession:
planning and implementing developmentally appropriate practices
cognitive, psychomotor, social and emotional development
language and emergent literacy
health, safety and environmental issues
classroom management techniques
brain research • labor issues
facility management and finance
hands on experiences with children birth through age eight
Completion of the Early Childhood Education Program will result in the issuance of a Florida Department of Education Early Childhood Professional Certificate (ECPC) which is accepted for the Department of Children and Families (DCF) Staff Credential
Teacher Assisting Training Program- 600 hours:
The purpose of this program is to prepare students for employment as teacher assistants within the Broward County Public School System. The content of the Teacher Assisting Training Program includes learning: • The responsibilities of a teacher assistant • The teacher and Teacher Assistant relationship • Teacher Assistant tasks • About the school personnel handbook
The growth stages of children and adolescents
How to write teacher lesson plans and lesson objectives
About working with the disadvantaged and special needs children
The effects of drug and alcohol abuse
About child abuse and its relationship to school employees
District rules, regulations and standard procedures
About the observation and reporting of critical incidents
Techniques to assist with various behavior issues
How to operate computer and software programs used in schools
About AV equipment
The school media center reference systems
How to prepare visual aids and educational games
First aid and safety procedures
About student illness and accident procedures
About school forms
How to apply basic skills
Tasks/activities teacher assistants may not perform
About the ParaPro Assessment review.