ARTS, A/V, TECHNOLOGY &  COMMUNICATIONS
You're not like everyone else! Neither are we!  Experience the difference a career education can make.  Experience Broward's Technical Colleges; Atlantic, McFatter and Sheridan.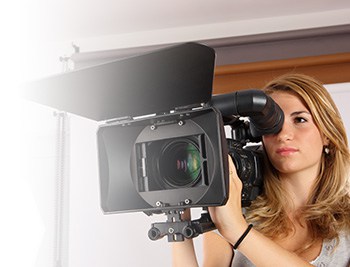 Digital Media/Multimedia Design
Program Length:
1050 hours/approx. 10 months full time The 
Digital Media/Multimedia Design Technology
 program offers a basic foundation in the latest New Media software. It is a hands-on computer class, using the Macintosh platform, that provides students with both the knowledge and skills required for a career in 
Digital Media/Multimedia Design Technology
 and production of presentations, video editing, web design and simple animation.
Digital Photography Technology
Program Length:
1050 hours/approx. 10 months (full-time) Digital Photography Technology combines the strengths of today's digital SLR cameras for capturing still images as well as digital video. Software applications taught in this 10 month program are Adobe Photoshop, Lightroom and Premier. Employment opportunities after completion of this program range from working as still photographers to working as video editors. Subjects also included in this program are the creation of High Dynamic Range (HDR) images, the understanding of intellectual property rights, workflow, and creative direction.
Digital Printing Technology
Program Length: 990 hours/approx. 10 months- full time
Learn the graphic design aspect of the printing and graphic arts industry. Become proficient in Adobe InDesign, Illustrator, Photoshop and Acrobat. Receive instruction in typography, design and layout and color principles. Be trained in electronic prepress operations and the components of digital printing systems. Become Adobe Photoshop certified
Graphic Communications & Printing Technology
Program Length:
650 Hours/16 Months/Hybrid The Graphic Communications and Printing Technology program covers the basic principles of computer graphics, design, layout and typography. Adobe software applications InDesign, Illustrator and Photoshop are used to teach page layout, illustration and photo manipulation.
Television Production Technology
Program Length: 1200 Hours/12 Months/ Hybrid
Prepare for entry-level positions within Television Production Technology by developing proficiency in lighting, camera, audio, and non-linear editing using Final Cut Pro and Adobe Premiere Pro.  Master techniques of Television Production from directing to producing, from creating graphics to preventative maintenance;  our TV training program will teach you what you need to enter the world of Television Production.