Industry Certification & State Credential Exams
Industry certifications make you more employable.
You will be prepared to take an approved state and/or nationally recognized industry certification or licensure exam in your field of study.
College Credit Transfer Opportunity and/or Advanced Credit
Upon completion of the program and meeting eligibility requirements, including the attainment of an aligned industry credential, students may be awarded credits toward an Associate Degree by Broward College or the Florida College System.  Students must enroll in Broward Collegewithin 2 years of completing their program at either Atlantic, McFatter or Sheridan Technical College. Additional college credit may be awarded with the attainment of additional industry credentials.
ARTS, A/V, TECHNOLOGY &  COMMUNICATIONS
You're not like everyone else! Neither are we!  Experience the difference a career education can make.  Experience Broward's Technical Colleges; Atlantic, McFatter and Sheridan.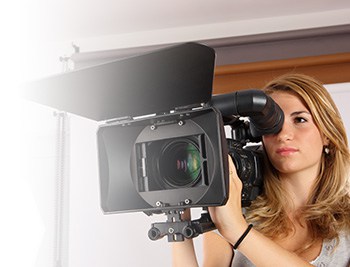 Digital Media/Multimedia Design
Program Length:
1050 hours/approx. 10 months full time The 
Digital Media/Multimedia Design Technology
 program offers a basic foundation in the latest New Media software. It is a hands-on computer class, using the Macintosh platform, that provides students with both the knowledge and skills required for a career in 
Digital Media/Multimedia Design Technology
 and production of presentations, video editing, web design and simple animation.
Digital Photography Technology
Program Length:
1050 hours/approx. 10 months (full-time) Digital Photography Technology combines the strengths of today's digital SLR cameras for capturing still images as well as digital video. Software applications taught in this 10 month program are Adobe Photoshop, Lightroom and Premier. Employment opportunities after completion of this program range from working as still photographers to working as video editors. Subjects also included in this program are the creation of High Dynamic Range (HDR) images, the understanding of intellectual property rights, workflow, and creative direction.
Digital Printing Technology

Program Length: 990 hours/approx. 10 months- full time
Learn the graphic design aspect of the printing and graphic arts industry. Become proficient in Adobe InDesign, Illustrator, Photoshop and Acrobat. Receive instruction in typography, design and layout and color principles. Be trained in electronic prepress operations and the components of digital printing systems. Become Adobe Photoshop certified