We know the end goal of furthering your education is finding a new career path.
At Broward Technical Colleges, our goal is to help our students and graduates find the job of their dreams, and the career they've trained and studied hard for.
Through various contacts and partners, Broward Technical Colleges go above and beyond for our graduates to aid in assisting them in finding the career of their dreams. Our Job Placement Assistance Specialists will help you search for job openings, gather letters of recommendation, aid in helping to submit your resumes, and help prepare for your interview. We do our best to make sure that when you're finished with school, you're well-equipped to start your new life and follow your desired career path.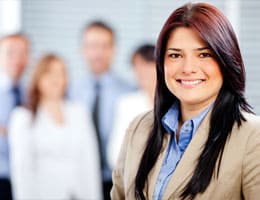 We don't believe in just educating and letting go; we see our graduates from orientation through to assisting in finding the career they've worked so hard to achieve. Whether your dream is to go into practical nursing, auto collision repair, become a dental lab technician, or even bake up a storm as a pastry chef, your passion is your work, and simply enough, our passion is helping you pursue your dreams.
Contact Broward Technical Colleges today if you have any questions!