Industry Certification & State Credential Exams
Industry certifications make you more employable.
You will be prepared to take an approved state and/or nationally recognized industry certification or licensure exam in your field of study.
College Credit Transfer Opportunity and/or Advanced Credit
Upon completion of the program and meeting eligibility requirements, including the attainment of an aligned industry credential, students may be awarded credits toward an Associate Degree by Broward College or the Florida College System.  Students must enroll in Broward Collegewithin 2 years of completing their program at either Atlantic, McFatter or Sheridan Technical College. Additional college credit may be awarded with the attainment of additional industry credentials.
INFORMATION TECHNOLOGY
(13 Programs)
You're not like everyone else! Neither are we!  Experience the difference a career education can make.  Experience Broward's Technical Colleges; Atlantic, McFatter and Sheridan.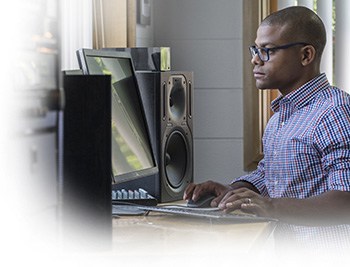 Applied Cybersecurity

Program Length: 750 hours/approx. 7 months – online
Your will be taught skills to protect computers from hackers, secure wireless networks, protect computers from malware and identify security threats. Students will also learn how to secure residential and business computers, and fill the demand at public and private companies to address Internet security concerns in today's world. Students will prepare for Security+ and SSCP nationally recognized security industry certifications.
Applied Information Technology

Program Length: 600 hours/approx. 6 months- full time
Students will learn computer application skills including computer hardware and software applications, systems support and maintenance, and network concepts. The student will be prepared to enter a specialized information technology career at an advanced and accelerated level.
Computer Systems & Information Technology (CSIT)

Program Length: 900 hours/approx. 9 months (full-time)
The course content includes computer hardware, troubleshooting, repair and maintenance, operating systems and software, networking fundamentals, networking protocols, networking media and topologies, network devices, network requirements, network tools, local area networks, identifying network security threats, WAN links and Wireless technologies. The Computer Systems & Information Technology student will receive preparation for the CompTIAA+, Network+, and Security+ Certifications.
Database Application Development & Programming

Program Length: 1200 hours/approx. 12 months- full time,
After successfully completing this program, students will be able to design database models and utilize computer programming languages to create and manipulate databases. The student will also have developed skills in mathematical applications, communications, information processing concepts, designing programs, coding programs, testing programs, performing program maintenance, and debugging programs.
Game/Simulation/Animation Programming

Program Length: 600 hours/approx. 6 months- full time
Program Length: 600 hours/approx. 6 months- full time
Learn programming fundamentals, game design, set design, animation, and game engine development, as well as how to make games and simulations that are dynamic using FLASH CS5, Game Maker and Unity3D.
Java Development & Programming

Program Length: 1200 hours/approx. 12 months- full time
Instruction includes but is not limited to the fundamentals of programming and software development, procedural and object-oriented programming, creating regular and specialized applications using the Java programming language, including testing, monitoring, debugging, documenting and maintaining Java computer applications.
Network Support Services

Program Length: 1050 hours/approx. 10 months- full time
The program prepares students to create, monitor, and maintain computer networks and operate computers and peripheral equipment. Activities include building and maintaining computers, installing operating systems, configuring routers and switches, and demonstrating mastery through culminating case studies.
Network Systems Administration

Program Length: 1050 hours/approx. 10 months- full time
The Network Systems Administration program prepares students for the CompTIA A+, Network+, and the Microsoft Certified Technology Specialist (MCTS) certification exams. MCTS candidates are capable of implementing, building, troubleshooting, and debugging a particular Microsoft technology. The certification provides employers with a means to identify those qualified individuals who have the appropriate skill set to do the job successfully.
Web Development

Program Length: 1050 hours/approx. 10 months- full time
Web Development offers a broad foundation of knowledge and skills to prepare students to design, code, and publish websites that can work with mobile technology, tablets, and desktop formats. After successfully completing this program, the student will be able to perform advanced web design techniques.