Industry Certification & State Credential Exams
Industry certifications make you more employable.
You will be prepared to take an approved state and/or nationally recognized industry certification or licensure exam in your field of study.
College Credit Transfer Opportunity and/or Advanced Credit
Upon completion of the program and meeting eligibility requirements, including the attainment of an aligned industry credential, students may be awarded credits toward an Associate Degree by Broward College or the Florida College System.  Students must enroll in Broward Collegewithin 2 years of completing their program at either Atlantic, McFatter or Sheridan Technical College. Additional college credit may be awarded with the attainment of additional industry credentials.
EDUCATION & TRAINING
You're not like everyone else! Neither are we!  Experience the difference a career education can make.  Experience Broward's Technical Colleges; Atlantic, McFatter and Sheridan.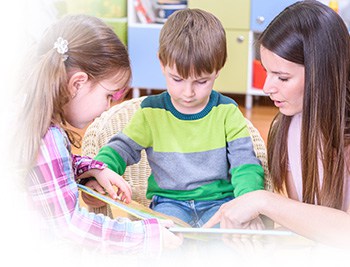 Early Childhood Education

Program Length: 600 hours/approx. 6 months- full time
Included are the following major areas of training: child growth and development; health; safety; nutrition; behavior guidance techniques; child abuse and neglect; rules and regulations governing child care; community and environmental issues; language development and emergent literacy; lesson and program planning; implementation of developmentally appropriate practices for children birth through age eight; inclusion of children with special needs; interpersonal relations; communication; balancing family, school and work; employability skills; labor issues; entrepreneurship; and management and finance. Early Childhood Education is a Florida Department of Education Early Childhood Professional Certificate (ECPC) program.
Principles of Teaching

Program Length: 600 hours/approx. 6 months full time
The course content includes responsibilities and tasks of a Teacher Assistant, lesson planning and implementation, classroom management techniques, rules, regulations and standard procedures within the Broward County School System and review of the Broward County mandated Para Pro assessment