EDUCATION & TRAINING
You're not like everyone else! Neither are we!  Experience the difference a career in education can make.  Experience Broward's Technical Colleges; Atlantic, McFatter and Sheridan.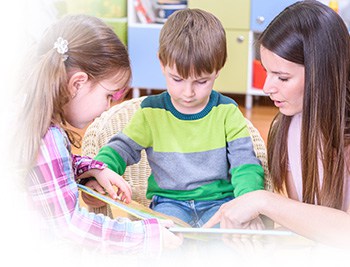 Early Childhood Education
Program Length: 600 hours/approx. 6 months- full time
Included are the following major areas of training: child growth and development; health; safety; nutrition; behavior guidance techniques; child abuse and neglect; rules and regulations governing child care; community and environmental issues; language development and emergent literacy; lesson and program planning; implementation of developmentally appropriate practices for children birth through age eight; inclusion of children with special needs; interpersonal relations; communication; balancing family, school and work; employability skills; labor issues; entrepreneurship; and management and finance. Early Childhood Education is a Florida Department of Education Early Childhood Professional Certificate (ECPC) program.
Principles of Teaching
Program Length: 600 hours/approx. 6 months full time
The course content includes responsibilities and tasks of a Teacher Assistant, lesson planning and implementation, classroom management techniques, rules, regulations and standard procedures within the Broward County School System and review of the Broward County mandated Para Pro assessment