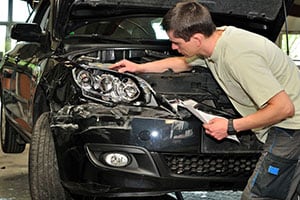 Automotive/Trucking
According to the Department of Labor, the average income for a worker with a certification in Automotive Repair is almost double that of a high school graduate. Statistics also show that people with technical certifications often earn more money than those who graduate from universities.
Automotive Repair/ Transportation Technology:
Years ago, if your car had a problem you could take it to your local mechanic. Today's computerized vehicles require an Automotive Technician who is certified in Automotive Repair. To ensure that students graduate as the fully prepared, highly skilled professionals that the industry needs, Broward Tech Centers ensure that the classrooms and laboratories for our Automotive Repair students are state of the art. In addition, we have formed partnerships with Toyota, DaimlerChrysler, Ford, DuPont, and General Motors allowing our students to stay ahead of technical trends while achieving their certifications as Automotive Technicians. Several of the programs in our Automotive Repair curriculum combine technical studies with academic studies at Broward Community College, which allow students to graduate with Associates degrees. Career opportunities in
Automotive Repair/ Transportation Technology
include:
Auto Body Repair/Refinisher
Automotive Technician
Autotronics Technician
Boat Repair
Tractor Trailer Truck Driver
Marine Service Technician
Find out more about a career in
Automotive Repair
, contact us today using the form below!