Have you ever felt like you've hit a dead end? You may feel as though you're working around the clock, but your paycheck doesn't reflect that. Maybe you've gone from job to job, feeling like your employment and your life are stuck in neutral.
You know you want, and deserve, better, but where do you even start? Consider Career in a Year with Broward Technical Colleges.
Career in a Year (in Brief)
Our Career in a Year programs are designed to be completed a year from the time you start. So on average, they will consist of 1,350 program hours or less.
Available Programs
Our career paths are nearly as diverse as our student body. So if you're looking for trade schools with job placement, our programs in culinary arts, nursing, and the skilled trades are sure to offer a new path forward.
Who Qualifies for Career in a Year?
No matter which path you choose, your success is our goal. That's why many of our programs require a standard high school or high school equivalency diploma.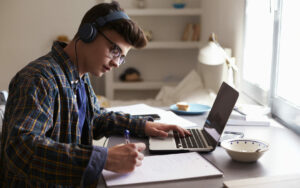 That's also why we administer a basic skills test and mandate a technical college orientation, ensuring you're ready for class from the very first day. And if you're not quite ready, we'll help you get there with GED classes, preceded by Adult Basic Education classes where necessary, to bring you up to speed.
Other Career Education Options in Broward County
If you're a professional seeking quick skill building, or if you're willing to take on a longer course of study, there are options for you as well. From automotive service technology programs affiliated with major OEMs like Toyota and Audi, to programs for drafting, machining, and graphic communications, your options are nearly limitless.
Leveling Up Your Education
Many of our students get a taste of their new career and discover they want so much more in their chosen field. It's not uncommon for someone to begin as a paralegal or phlebotomist, only to realize that she would love to branch out to law or nursing.
If you decide to take your knowledge and skills to the next level, you may receive transfer credits toward an AS degree at another Florida college.
Chart a New Course with Broward Technical Colleges
Do you have questions? We have answers. For information on admissions, financial aid, and more, get in touch with Broward Technical Colleges today!