Whether you attend class at Atlantic Technical College or one of our other campuses, you'll become a member of a vibrant community as a student at Broward Technical Colleges. Our goal is to provide continuing education opportunities and support at the start of your career, throughout its duration, and well beyond. 
That's why we don't just operate trade schools in Florida, we operate trade schools with job placement. It's also why we have rapid credentialing programs that enable participants to launch their careers faster. 
An Explanation of Broward Tech Connect 
To support our students and graduates better, we created an innovative platform called Broward Tech Connect. This platform allows graduates and students to connect with one another and expand their respective social and professional networks. 
Broward Tech Connect integrates with social channels like Facebook, allowing users to connect and reconnect with ease. Using this platform, former students can serve as mentors for students and individuals who are at the start of their careers. Are you or your employer hiring? You can post your job opening on the platform and invite other users to apply.  
If you're a former member of the U.S. Military, then you'll be happy to learn that we proudly offer veterans assistance online and in person. Just like we're always happy to lend a helping hand, we're glad we're giving you the chance to connect with other veterans through Broward Tech Connect.
Are you currently enrolled in one of our programs and need help with some coursework? After you register to use Broward Tech Connect, you can ask others for some assistance. You may even encounter one of your fellow students on the platform and be able to ask that person for some advice directly.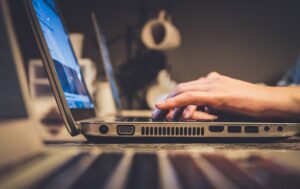 Register for Broward Tech Connect Today 
Similar to how we've made it a breeze to register for classes on our website, we've made it a cinch to sign up for Broward Tech Connect. Registering only takes a few minutes, and you can do it using your existing LinkedIn, Facebook, or Google account or an email address. 
What are you waiting for? Sign up with Broward Tech Connect and start interacting with our growing online community of students, graduates, and faculty today. 
Broward Tech Connect, just one more offering that makes Broward Technical Colleges stand out from the pack.