There are a lot of educational options available after you graduate from high school. Of the options, enrolling in a trade school is a great opportunity for certain careers. A trade school focuses on providing the necessary skills and knowledge base for you to succeed based on the career you are looking to have. Broward Technical Colleges is home to three technical colleges that offer a variety of programs that feature hands-on training to prepare you for actual work in your chosen field.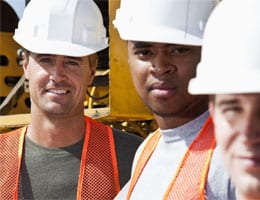 How Does Trade School Work?
The educational format of a trade school is customized specifically to suit the role you will be engaged in. These programs are designed to prepare you for direct entrance into the workforce with a job that is in-demand. A typical schedule would be spending a majority of the day with one teacher that is part classroom theory and part on-the-job training. Whether you are looking for a baking college or an electrician trade school, one of our three colleges has you covered. Trade schools also provide room for growth and managerial potential, no matter which career path you choose.
Benefits of a Trade School
When you attend one of our trade schools in Florida, you will find that it less costly compared to the typical post-high school experience. As a student enrolled in one of our programs, you will also find that it is less time-consuming, resulting in you getting into your career sooner. One of our programs that only takes one year is our Culinary Arts Program, which is conveniently offered at all three of our state-of-the-art and fully accredited vocational schools. Our colleges also offer smaller class sizes, which allow you to have more relevant and hands-on instruction with masters in the field.
Register at a Broward Technical School Today
Find out how to get started by visiting our website or by contacting us via phone. A counselor or advisor from one of our three technical colleges near Fort Lauderdale, FL will be happy to address any of your questions and help you find out which trade school is right for your lifestyle. Become a proud student of a Broward Technical School today!