If you're looking for culinary schools in Broward County, you've come to the right place. In fact, you've navigated to the right website to launch a career in a generous number of fields, such as automotive technicians, nursing, patient care, and more.
It's hard to find trade schools with job placement, but you've pulled it off by finding our trade schools in Florida. Our career center is where you can go for advice about jobs, industries, and the career options that are available to you. You can also find resources about resume writing in our career center.
Prepare Multiple Resumes
One of the best resume writing tips you'll ever get is to prepare several resumes. To start, you should create a master resume that summarizes all of your relevant experience and education. You can then cut and paste the pertinent information onto separate resumes that you can easily tailor for specific jobs.
Use Keywords
As you review job listings and descriptions, scrutinize them carefully for some keywords. Once you find a few keywords, you can sprinkle them throughout your resume to demonstrate how closely aligned your experience is with what an employer is looking for.
Keep It Short, Simple, and Scannable
A prospective employer may have to sort through hundreds of resumes to fill just one open position. Be respectful of the hiring manager's time by keeping your resume short, easy to read, and scannable by using bulleted lists and actual numbers whenever possible.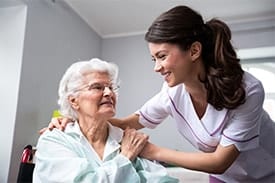 Use an Appropriate Font and Limit White Space
Did you complete one of our nursing programs? If so, you'll want to communicate that on your resume using a font that's professional, such as Times New Roman or Calibri. Using a professional font will prevent someone from being distracted by a less serious or artsy font.
Like a silly font, white space can be distracting to a person looking over a resume. To help a reader stay focused, eliminate as much white space as possible. Increasing the font size from 10 to 12 may help get rid of some white space. No matter how tempting it might be, don't fill white space with useless or irrelevant information.
Beef Up Your Credentials
Are you ready to add to your credentials with some completed courses? Enroll with Broward Technical Colleges today!