If the ever-changing world of technology intrigues you, become a key part of it with the Web Development course at Broward Technical Colleges. This course at our information technology colleges provides students with the tools they need to successfully design and publish quality websites.
Our instructors are equally experienced as they are passionate about their field. Learn about the Web Development course by enrolling in our colleges near Fort Lauderdale today.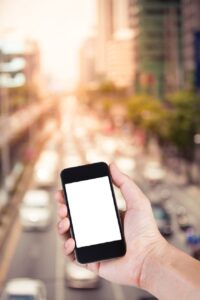 Web Development Course
Web development includes the creation of websites, from the initial building to the operation and maintenance stages. In our Web Development course, our instructors prepare students with the skills they will need to excel in their future career.
A wide range of topics are covered including designing, coding, and publishing. In addition to desktop formats, the websites produced will be compatible with phones and tablets. When the course is completed, students will be able to use advanced techniques to create quality websites of all types. This course is approximately 1,050 hours or 10 months long while attending full-time.
There are many advantages to choosing a career in web development. If you love technology, are creative, and enjoy learning about the inner workings of the tech world, this field is ideal for you. Furthermore, there are opportunities to apply the skills learned by our instructors in any industry, since websites are a necessity for all types of businesses.
About Broward Technical Colleges
Broward Technical Colleges are fully accredited vocational schools that serve Fort Lauderdale, Pembroke Pines, and surrounding areas. All instructors are state-licensed and certified.
In addition to information technology, there are many other programs to choose from that offer promising futures. From obtaining a car repair certification to enrolling in a nursing program, the opportunities are endless. We even offer GED certification and other adult general education services.
Financial aid programs are available for eligible individuals. These include the Federal Pell Grant, the Free Application for Federal Student Aid (FAFSA) for non-Pell eligible students, Veteran Benefits, and more. Upon completion of your program, we ease the process of job hunting with placement assistance.
If you've been searching for "classes near me," head to our website to begin your journey. We are looking forward to having you at Broward Technical Colleges!