Are you wanting a career that gives you the opportunity to travel to different places locally or for a long distance? Then it is time to look into the trucking classes that Broward Technical Colleges is offering. Whether you want to keep your driving around the area or go across the country, Sheridan Technical College is the vocational school in Florida where you will receive your training. Though the main focus will be on driving, both programs will spend weekly time in the classroom learning about defensive driving and extreme weather driving techniques.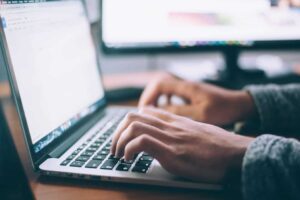 There are two different programs you will be able to take at this Florida technical college Pembroke Pines. Commercial Class "B" Driving is focused on preparing you for entry-level employment as a professional local truck driver. Depending on if you pick day or night classes, you can complete this class in five or nine weeks with 200 miles of local and highway driving. This course will cover proper loading and securing of cargo, pre-trip/road inspection, maneuvering, backing, and employability skills. The first half of the program will be driven on our multidirectional driving range while the second will take the trucks to the road on a variety of highways. In just 150 hours, you should be safely able to operate large 24-foot trucks and be able to test at our facility for your Class "B" Commercial Drivers License (CDL).
The second program one of our trade schools focuses on Commercial Vehicle Driving, which will allow you to be either a professional local or over-the-road truck driver. This course can also take either five or nine weeks too based on if day or night best fits your schedule. You will be instructed in proper loading and securing of cargo, double clutching and shifting techniques of varying transmissions, pre-trip/road trip inspection, coupling and uncoupling, maneuvering, and backing of large tractor trailers in 320 hours of class time.
Prior to either program, please have a valid driver's license and another form of documentation proving residency in Florida, a CDL permit, a seven-year driving record, and a DOT medical physical ready to go. We hope to see you in the classroom!