Have you been looking to make a change in your life? Do you want better opportunities for yourself? Are you looking to start a new career path? Our Broward continuing education schools can help you just that. Unsure if it's for you? We've outlined our student resources so you can see the benefits of an education at Broward Technical Colleges.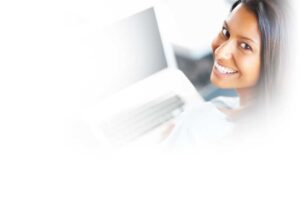 All the Details
We have a comprehensive list of student resources online to help you determine if Broward Technical College is a fit for you. These resources outline what you'll get out of attending our schools. They include the accreditations you'll be working towards, our campuses, and the classes you may be taking. It also outlines our expectations of our students during your enrollment.
You'll also get to see the benefits of attending our school versus a traditional four-year university. You'll see the cost of attendance at our school versus the alternative, so you can see our significant savings. Plus, our schools offer beneficial career and job placement services to help you after graduation. We do everything we can to ensure you make the most out of your time with us – now and in the future.  
Our student resources include:
Student handbook
Conduct and discipline code
Consumer information guide
Applying for Financial Aid
Our resources also include a helpful guide for applying for financial aid. We do what we can to help our students that couldn't afford to attend our schools without the assistance. Our financial aid opportunities include:
Federal Pell grant and federal supplemental educational opportunity
Free application for federal student aid (FAFSA)
Vocational rehabilitation
Veterans benefits (VA)
Scholarships
Getting Enrolled
Ready to get started? Check out our program descriptions and see which classes and programs look in-line with your career goals. Unsure what you need? Or even unsure of your path? No problem! Our team is happy to help. We can help you determine which classes you would benefit from and even what type of career is best aligned with your goals, skills, and dreams. Reach out to our team to get started today!