If you are looking for a post-high school education that is not like your typical traditional four-year university, look no further than the Broward Technical Colleges. You can choose from three different colleges that are each a vocational school. Vocational schools offer highly needed skills at a much lower price tag. So much so, that most of our students graduate with little or no student loans. We have a wide variety of career and technical programs in areas such as car repair certification and medical assistant schools in Broward. That only covers just a small part of what technical skills our colleges provide.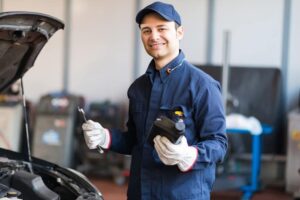 When you attend one of our colleges, you can rest easy knowing that you are receiving a great education for your money. Our teachers are state-licensed and certified along with being very experienced in their chosen fields. For those who want to work full-time and participate in one of our programs, know that some of our offerings are available in the evenings, on Saturdays, and you can even attend online. Our information technology colleges have programs and nationally recognized certifications, which are either part-time or full-time. This gives you the choice to blend online and in-person courses, or you can commit to a completely virtual experience. When taken full-time, they can be completed in just six to 12 months. You will get trained to get into the workforce quickly to help fill a job role for a service the community needs.
The on-campus program schedules for full-time students, who will likely be attending classes around five to six hours a day. These courses will be filled with a mixture of theory and hands-on learning practices. Many programs even have on-the-job training and/or internships to take your experience to the next level. We also offer job placement information to all registered and former students who are looking for full-time employment after training. We also offer part-time employment for those studying in one of our programs. At Broward Technical Colleges, we have a full-time staff to help you with placement after graduation to apply your newly acquired skills.