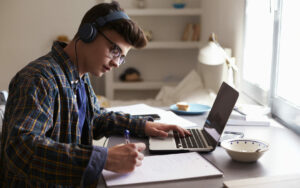 Students who want to pursue their education beyond high school must make a choice. More specifically, they must choose between pursuing a broader education at a college or university and training for a specific career at a vocational school. Both types of schools offer wonderful educational opportunities, but many students are better served by enrolling in one of the vocational schools that are part of Broward Technical Colleges.
A Practical Approach
Whereas most colleges and universities offer lessons in classroom or lecture hall environments where students simply observe, the vocational schools at Broward Technical Colleges provide plenty of hands-on training. In fact, tactical learning is strongly emphasized on vocational school campuses regardless of the trade that's being taught.
Given the hands-on style of learning that's common at vocational schools, real-life work experience is built into their courses. That experience can make it easier for graduates to find work after they complete their training.
Faster Course Completion
While a typical college or university student may earn an associate degree or a bachelor's degree in several years, many vocational school enrollees finish their training much faster. For example, we offer rapid credentialing programs on our campuses that enable people to launch a career.
One-on-One Instruction and Support
Depending on the class and other factors, a class on a college or university campus may have hundreds of enrollees. When a class is open to so many attendees, it can be difficult for students to receive one-on-one instruction from a TA, let alone their professor. Things can get even trickier if students who are approaching graduation try to get some career counseling among a sea that includes hundreds or thousands of other students.
Given the nature of the hands-on training they provide, vocational schools like ours have small class sizes that allow for a lot of one-on-one interaction between students and instructors. Similarly, we provide one-on-one support for students looking to secure a position in their chosen field in our Broward career center throughout their respective careers.
Focus on a Core Concentration
If there's a downside to vocational schools, some might say that students focus almost exclusively on their core concentration. That's in stark contrast to students at a university or college who can take all sorts of classes about topics that don't relate to their area of study. Of course, it's that focus that enables students to finish their training at a vocational school so much faster.
Check out the list of rapid credentialing programs at our colleges in Broward County Florida now!