Industry Certification & State Credential Exams
Industry certifications make you more employable.
You will be prepared to take an approved state and/or nationally recognized industry certification or licensure exam in your field of study.
College Credit Transfer Opportunity and/or Advanced Credit
Upon completion of the program and meeting eligibility requirements, including the attainment of an aligned industry credential, students may be awarded credits toward an Associate Degree by Broward College or the Florida College System.  Students must enroll in Broward Collegewithin 2 years of completing their program at either Atlantic, McFatter or Sheridan Technical College. Additional college credit may be awarded with the attainment of additional industry credentials.
MARKETING, SALES & SERVICE
You're not like everyone else! Neither are we!  Experience the difference a career education can make.  Experience Broward's Technical Colleges; Atlantic, McFatter and Sheridan.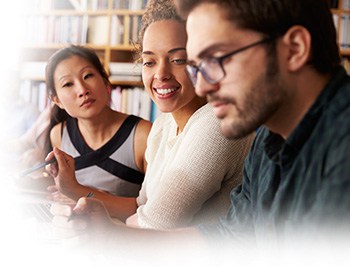 Marketing, Management & Entrepreneurial Principles
Program Length:
600 hours/approx. 6 months – full-time online This program is designed to prepare students for employment in Marketing, Sales and Service occupations.  Students will be taught the skills necessary to evaluate their potential as a business owner and develop fundamental knowledge in the following areas: retail & wholesale sales; management; distribution; buying; advertising; mass media; social media and public relations.