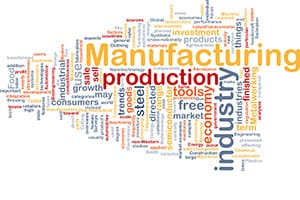 Manufacturing
Electronic Technology
The Electronic Technology (with emphasis on Computer Systems) program is designed to prepare students for employment in the electronics industry as:
Electronics Assembler
Electronics Tester
Electronics Equipment Repairer
Electronics Technician
Machining
The Machinist Training program consists of specialized classroom instruction, projects, and lab experiences concerning aspects of machining metal parts. Students learn how to set up and operate the following types of machines: contour saw, drill press, lathe, milling machine grinder, and CNC (Computerized Numerical Control) machines.; Instruction also includes the use of precision measuring instruments, such as, layout and inspection tools, micrometer, and gauges. Classroom and practical experiences teach students:; CNC programming, use of CAD/CAM (Computer Aided Design/Computer-Aided Manufacturing) processes, and to set up and perform advanced level machining operations.; Related trade math and blueprint reading are taught as a part of the program and are used extensively in laboratory activities.