MANUFACTURING & ELECTRONICS
You're not like everyone else! Neither are we!  Experience the difference a career education can make.  Experience Broward's Technical Colleges; Atlantic, McFatter and Sheridan.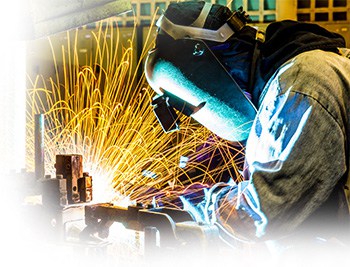 Machining Technologies
Program Length:
1500 hours/approx. 14 months- full time You will learn how to set up and operate the following types of machines: contour saw, drill press, lathe, milling machine grinder, and CNC (Computerized Numerical Control) machines. Instruction also includes the use of precision measuring instruments such as layout and inspection tools, and micrometers, and gauges. CNC programming, the use of CAD/CAM (Computer Aided Design/Computer-Aided Manufacturing) processes, and set up and performance of advanced level machining operations are taught.
Welding Technology
Program Length:
1050 hours/approx. 11 months full time Instruction includes: selection of proper torch tips and filler rods; adjustment of gas pressure and flame according to the size and characteristics of metal; selection of proper electrodes; adjustment of voltage and current for the type of metal; flame cutting, and use of equipment introducing a shield of inert gas (MIG-TIG) around the electric arc to prevent oxidation. Instruction also involves classroom and practical experiences to teach students to fabricate and weld pipe joints and perform fabrication in the specialized area of pipe welding.