If you're looking to find the best adult education Miami has to offer, then you need look no further than our Broward career center. We offer a wide variety of options to help expand your skillset, or forge a new career path at any stage in life. Today, we want to talk about how Broward can help you find new opportunities in a just a year!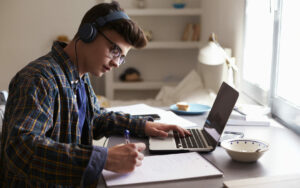 Career in a Year – Right Here!
Broward Technical Colleges have always been places that value the time you put into building a higher education experience. We know it's hard to find the time, especially when you're already invested in so many other things. That's why our trade schools have dozens of programs that can be completed in a year or less. From there, we offer other programs that can expand your expertise, and give you more opportunities in your field.
Job Placement Services
When you do complete your program, you're going to need to find a position somewhere to help you get things started. It's here that our trade schools with job placement help you immensely, giving you resources and connections you need to land the job you'll love. For example, Atlantic Technical College works with the Florida Department of Education to take their Ready to Work (RTW) assessment exams. They help identify you to future employers as someone with the skills they're looking for, with the will to make them succeed.
The Next Step is All Yours!
So don't wait – give us a call today to get the ball rolling on the next step of your career. Our colleges in Broward County Florida make it so easy you'll wonder why you didn't do this sooner. Give us a call today and see how heading back to school can be one of the best moves you can make. Investing in an education at Broward Technical Colleges is investing in yourself!
Example Career in a Year Programs:

Accounting Operations
Heating, Ventilation, Air Conditioning/Refrigeration
Medical Coding/Billing
Pharmacy Technician
And Many, Many More!

Other Job Placement Resources:

College Central Network (college-specific job board)
McFatterJobs Twitter and Facebook Feeds
Urban League of Broward County
O*Net Online
org