When we say we're dedicated to our students, we mean it. Broward Technical Colleges are dedicated to making sure our students find meaningful, lasting employment when they graduate. As such, we've built trade schools with job placement to make sure that you find your place as soon as possible.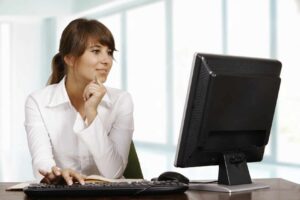 Preparation Services
While we provide a complete post-secondary educational experience for our students, we're not doing our jobs if we don't offer you as many opportunities to succeed as possible. As such, our three campuses Atlantic, McFatter, and Sheridan Technical Colleges all offer their own robust job placement programs on their prospective websites. A visit to our Broward Career Center alumni webpage directs you to all three of their pages, or you can check out our trade schools job placement page which is essential to familiarizing yourself with if you want to excel once you graduate from our trade schools in Florida.
College-Specific Job Prep Pages
Our trade schools have quite a few different tricks up their sleeve when it comes to job placement services. For example, Atlantic Technical College collaborates with the Florida Department of Education to provide its students with the Florida Ready to Work (RTW) Program assessment exams. These have been designed to identify those who are entering the workforce with skills already proven in three key employment areas: Reading for Information, Applied Mathematics, and Locating Information. It's a way to tell your prospective employer that they can be more confident in your abilities as opposed to other candidates.
The Time is Now!
Don't wait until you've got a month left of your program! Always try and look for new networking opportunities, and eventually, they will find you! Remember, the skills our colleges in Broward County Florida teach are designed to give you the foot in the door and a spot at the interview table, but in the end, you're the one that needs to shine. Make sure you're prepared when the time comes.
Job Preparation Exercises You Can Do:

Create/draft resume and cover letter
Research prospective employers
Practice Interview Questions
Reach out to potential connections
Attend career workshops
Buy interview clothes

Other Job Placement Resources:

College Central Network (college-specific job board)
McFatterJobs Twitter and Facebook Feeds
Urban League of Broward County
O*Net Online
org