If you're planning to continue your education, we applaud your decision! We firmly believe that learning is a lifelong endeavor, and that the traditional college construct might not be for everyone.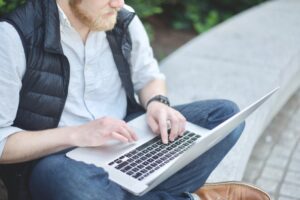 Conventional beliefs dictate that students should attend a four-year college or university. While there's certainly nothing wrong with that, there's an alternative that's more practical for many people. And that's signing up for one of the programs offered at our trade schools.
Requires Less Time
Earning a college degree normally takes four years. That's a long time to wait if you want to launch a career or pursue something new. When you attend one of our trade schools, you can earn a certification in your chosen field in two years or less. 
Depending on the specialty you choose, you may even complete your education at one of our vocational schools in less than a year. For example, our Atlantic Technical College offers a course in Air-Conditioning, Refrigeration and Heating Technology that takes less than 12 months to finish, allowing you to launch a Career in a Year or less.
Saves Money
As you research "online classes near me," you may come across information from four-year colleges in Broward County, Florida as well as our trade schools. It won't take you long to notice the difference in tuition between the two types of learning centers. While it can cost over $100,000 to earn a degree from a four-year university, the cost to complete a program at a trade school is normally a fraction of that.
Available Financial Aid
While our programs are already affordable, we make them even more so by offering financial aid to eligible students. To learn more, text "Future" to 55222.
Gives You Hands-On Experiencing a Comparatively Intimate Environment
When you attend one of our trade schools, you'll get plenty of hands-on experience as you learn your craft. That experience can set you apart from other candidates when you apply for jobs after you complete your training.
You'll earn your hands-one experience in a setting that's usually more intimate than traditional college classrooms. Trade schools normally have classes that are small enough to allow for one-on-one interactions with instructors and other attendees.
Help with Job Placement
Broward Technical Colleges offers job placement assistance to its students throughout their careers. Once you finish a program at one of our trade schools, we'll help you get a paying job, and we'll help you continue your studies whenever you're ready to do so.
To launch, further, or change your career, sign up with Broward Technical Colleges today.