Broward Technical Colleges offers prospective students three different schools to choose from based on their educational needs and career goals. The Atlantic Technical College is a great choice for students looking to grow and expand their knowledge.
We offer a variety of information technology certifications. One of our most popular is the database application development and programming course.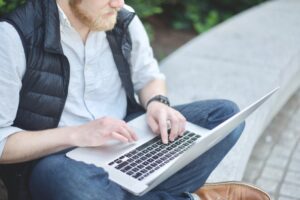 Career and Course Overview
This course is designed to help students learn about editing and improving the databases of different computer programs. Learning these skills is key to keeping database systems up to date and protecting their sensitive information.
Completing this program will enable you to use your new computer programming knowledge to edit, change, and better databases. In total, this course is 1,200 hours and can be complete in 12-months if you are a full-time student. Although, you can opt to enroll part-time to better accommodate your busy schedule.
In-person learning takes place Monday through Friday. Full-time students will be expected to attend class from 7:05 a.m. to 1:50 pm during the week. Part-time students will only attend classes from 7:05 a.m. to 10:05 a.m. during these days.
Virtual learners can do their course work on their own schedule but must participate in mandatory virtual labs on Thursday evenings from 5:30 pm to 8:30 p.m.
Necessary Skills and Job Outlook
When you enroll in the database application development and programming course through Broward Technical Colleges, you'll learn all the necessary skills to be successful in your future career.
Here are just a few of the top skills you'll learn:
Computer Programming Logic
Microsoft Office (Word, Excel, and PowerPoint)
Human Relations
JavaScript
PL/SQL
Python
ANSI SQL
Locally and nationwide, there is expected to be an increasing demand in this job field. New graduates can expect to make up to $18 in this job position, according to the Bureau of Labor and Statistics (BLS).
Individuals who are tech-savvy or have an interest in how technology works will be successful in this course. In addition, due to our growing dependence on technology, this is a job that will always be necessary.
When you're looking for technical schools in Broward County, contact Broward Technical Colleges. We'll schedule a time for you to sit down with a member of our Broward career center to help map out your educational future.