There's always room for more trained professionals in the medical field, and the nursing program Broward College offers is broad and multi-featured. Today, we're talking about practical nursing, and how attainable a career in nursing can become with just a one-year program from Broward Technical Colleges.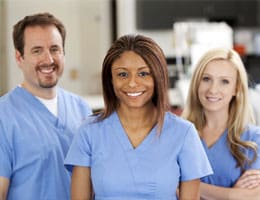 What is Practical Nursing?
For those unfamiliar with the term, the Practical Nurse is essentially a foot in the door to the world of nursing. Those that take our Practical Nursing course at our trade schools learn the fundamentals of being a License Practical Nurse, or LPN, and prepare them for a career in the field with a clear path to where they can go next. Topics in the course cover the planning, implementation, and evaluation of nursing care to help prepare you for an LPN role at an extended care facility or hospital. You receive a certificate at the end of the year-long course which entitles you to take the National Council Licensure Examination in Practical Nursing, or NCLEX-PN. Upon successful completion, you will be certified in the state of Florida to practice as a full-fledged LPN.
Practical Nursing Details:
1350-hour course length
Estimated Completion: 12 Months at full-time enrollment
Eligible for NCLEX-PM Exam after completion
Other Medical Programs at Broward Technical Colleges
But if you're not ready to dive in for a year, then consider some of the other medical technology programs Broward Technical Schools has to offer. Our Patient Care Technician Program runs for six months, and prepares students in the practice of using medical equipment on patients, such as wiring a 12-lead EKG, basic phlebotomy, and other restorative skills. Upon passing the course, graduates are qualified to take the Nursing Assistant Certification Examination, which is a great way to step ones' toes into the medical field.
Other Health Care Programs at Broward Technical:
Patient Care Technician
Phlebotomy
Hemodialysis Technician
Emergency Medical Technician
Start Your Career Today!
From LPNs to hemodialysis to EMT training and more, our medical assistant schools in Broward are fully prepared to get you into the medical field with experience and training from our knowledgeable educators and cutting-edge classes. Register with our Sheridan healthcare careers program or our other two campuses today to begin your new career!