If you are looking for a career that is not your typical nine-to-five job, find out more about welding schools in Florida. A welder is a person who joins metal together or fills and repairs holes on metal constructions through the use of heat and gas. When you are ready to take welding classes at one of our trade schools, the skills you will learn can be used on all types of industrial, manufacturing, construction appliances, and even some work underwater.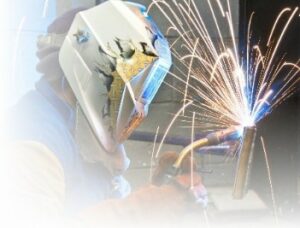 To learn more about the program and the technical schools in Broward County that offer welding, we will be glad to tell you more. During the entry-level program of welding technology, students will receive instruction in the classroom and have the opportunity to practice hands-on skills in the shop area. This program will take approximately 11 months of either full-time instruction at Atlantic Technical College or full-time along with an option of part-time evening work at McFatter Technical College.
No matter which college you decide to attend, our experienced instructors will be teaching you how to cut and join metal parts through the application of arc welding. You will learn to use gas and electric welding equipment with steel, aluminum, and stainless steel metals. On top of that, how to read blueprints and applied math will be taught. By the end of the program, you will understand the basic manufacturing process, how to identify metals, and the interpretation of welding symbols. By the end of the program, you will be well-versed in basic shielded metal arc welding, gas metal arc welding, and gas tungsten arc welding,  
Let's go over what will be required before you register. You need to schedule the Tests of Adult Basic Education (TABE) or provide official documentation for a TABE Exemption. After the test is complete, schedule an appointment with your program counselor discuss the results. If you received an exemption, they can provide an orientation.
Our Broward career center can help you find a job that uses your newfound skills after you have completed and passed the program. Please contact us if you have any questions about this program or any of our trade schools with job placement.