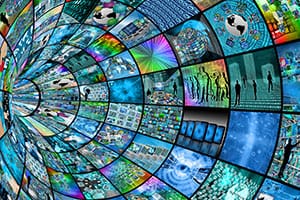 Communication Arts
Commercial Photography
Commercial Photography Technology includes, but is not limited to, communication skills, leadership skills, human relations and employability skills, safe and efficient work practices, and the use of cameras and laboratory film-processing techniques in portrait, commercial and industrial applications with emphasis on composition and color dynamics, contact printing, enlarging and developing film, and use, care, and maintenance of photographic equipment.
Digital Media/Multimedia Design
The Digital Media/Multimedia Design program offers a basic foundation in the latest New Media software. It is a hands-on computer class, using the Macintosh platform, that provides students with both the knowledge and skills required for a career in Digital Media/Multimedia Design and production of presentations, video editing, web design and simple animation. Included in this course is the study of:
Design Principles
Color Theory
Illustration and Photo-editing Software
Two-dimensional animation program to create presentations and produce animated web sites
Use of Camcorders and Digital Still Cameras
Printing Technology/Printing & Graphic Communications
The Digital Printing Technology/Printing & Graphic Communications program is designed to prepare students for entry-level employment in the printing and graphic communication industry. The Digital Printing Technology/Printing & Graphic Communications program is PrintED Certified. PrintED, Administered by the Graphic Arts Education & Research Foundation (GARF) and is a National Accreditation Program. The main objective of this skill-based method of instruction is student proficiency in:
Graphic Design
Prepress
Offset Lithographic Operations
Television Production
Prepare for entry-level positions within Television Production by developing proficiency in lighting, camera, audio, and non-linear editing using Final Cut Pro. Master techniques of Television Production from directing to producing, from creating graphics to preventative maintenance; our TV training program will teach you what you need to enter the world of Television Production.