There's no better time than now to enroll in a program that will expand your skill set and get you onto the road for a promising future in construction. At Broward Technical College, our experienced staff are excited to welcome you and prepare you for a rewarding career. There are many advantages to choosing our trade schools in Florida and we're delighted to share them with you. If you have any questions, give us a call!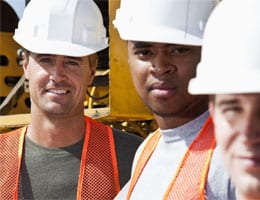 Construction Program
Did you know that construction is one of the fastest growing industries in South Florida? Our carpentry program will provide students with the necessary skills to be successful in this concentration. At graduation, participants will be able to choose rough carpentry or finished carpentry. Rough carpenters usually perform framework or formwork, while finished carpenters focus on installing windows and using power tools. Basic skills, such as construction planning, management, and finance, are included in the program. Most of your time will be spent with one teacher and will entail a blend of theory and hands-on training. You can expect to be in the classroom about five to six hours per day.
Under the umbrella of our architecture and construction program, you will find other specific concentrations including plumbing, HVAC, drafting, and electricity. Most programs are approximately one year long.
About Broward Technical College
When you enroll at our fully accredited vocational school in Florida, you will find exclusively state-licensed and certified teachers that are passionate about their trades and have experience to show. Their inspiring classes will place you on a fast track toward a high-pay, high-skill career. From medical technology programs to manufacturing, marketing, and beyond, our school offers programs for all types of students. We also offer GED certification preparation. If you are unsure of what you'd like to do, we invite you to speak to one of our counselors or advisors. Once graduated, our full-time staff will work to place you at a company so you may officially begin your professional career.
We know that money can be tight, which is why we offer a variety of financial assistance options including federal grants and state trust funds. We aim to have you graduate with little to no debt at all!
If you've been searching for a trade school for construction, look no further than Broward Technical College. Give us a call today!