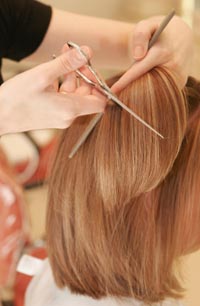 Barbering, Cosmetology & Spa Services in Broward County, FL
If you're searching for cosmetology schools in the Broward County, FL area, look no further than Broward Technical Colleges. You can find all of our current programs below or contact our community colleges near Miami, FL today!

Advanced Esthetician – 600 hrs
The program is designed for registered Facials/Skin Care Specialists within the State of Florida who wishes to enhance their skills in order to be employable by the Spa Industry, Medical Offices, Plastic Surgeons and Medi-Spa Industry.
Prerequisite: Must have a Facials Specialty Registration

Barbering – 1200 hours

Barbering instruction is designed to qualify students for employment upon successfully passing the Florida Restricted Barber or Barber License Examination.
The program content includes, but is not limited to: communication skills; leadership skills; human relations and employability skills; safe and efficient work practices; Florida barber law and rules; knowledge of barbering and its related chemistry; bacteriology, anatomy and physiology; and development of skills in performing the manipulative techniques required in the practice of barbering.
Cosmetology – 1200 hours
Enjoy learning to become a professional in the beauty industry of cosmetology. The program focuses on a broad spectrum of subjects, which include hairdressing, hair- cutting, permanent waving, chemical relaxing, hair coloring, skin and nail care. The program length may vary based upon a student's ability, attendance, and prior knowledge. Graduates are eligible to apply for licensure or registration in Florida as a cosmetologist, esthetician, or nail technician. Sheridan offers full-time and part time hours depending on individual needs.
New classes begin every nine or eighteen weeks. Financial aid is available based on qualification. Cosmetology articulates to BCC's Industrial Management Technology (Associate in Science of Associate in Allied Science) program for 27 college hours towards the ITM degree. Students are introduced to the laboratory where they render hair, nails and skin care services to the general public for a nominal fee. This invaluable work experience at Sheridan Technical College prepares the student with entry level skills.
The curriculum is designed to qualify students for the Cosmetology Licensing Examination which is governed by the Florida Department of Business and Professional Regulation.
Facials Specialty – 270 hours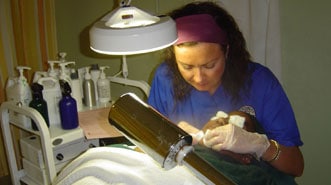 The Facials Specialty program prepares students for employment as a cosmetology facial-specialist. Training includes background in bacteriology, hygiene, personality development, Florida law, machine and manual facials, tweezing/waxing, basic makeup, eyebrow/lash tinting, and entrepreneurship.
This program prepares individuals with the necessary skills needed as an employee in a beauty salon or spa specializing in skin care, facial massage, and makeup. This course contains detailed competencies that all facial students should possess for the performance of services. Instruction and learning activities are provided in a laboratory setting with hands-on experience using chemicals, implements, and equipment appropriate to the program content in accordance with current trade practices. Instruction is designed to qualify students for employment while obtaining registration from the Florida Department of Business and Professional Regulation.
Massage Therapy – 750 hours  (For more information, look under Medical/Health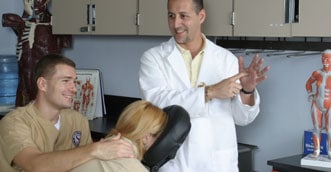 The Massage Therapy program is designed to prepare students for employment as licensed massage therapists in a variety of health care and wellness settings. Licensed graduates may be employed in facilities such as spas, resorts, sports clinics, corporate offices, medical offices, and/or be self-employed.
The content of the program includes, but is not limited to, anatomy, physiology, kinesiology, clinical pathology, massage therapy and bodywork including, theory, assessment and application, professional standards, ethics, and law and business practices. In addition, all students will complete basic health career core curriculum including AIDS education, CPR, human relations, employability skills, and computer literacy.
The student will develop skills in the manipulation of superficial tissues of the human body through instruction by demonstration. Student practice includes various massage techniques focusing on basic Swedish massage and the use of hydrotherapy and other allied modalities. Graduates of the program are prepared to take the National Certification Examination in Therapeutic Massage and Bodywork and must be licensed to work in the State of Florida.