Have you realized that missing that high school diploma is keeping you from your dream job? Don't worry, you don't have to take years of schooling to make up for it. You can get a GED® certificate in no time. And, our GED preparation classes at our Broward Technical Colleges help ensure you are ready for the big test.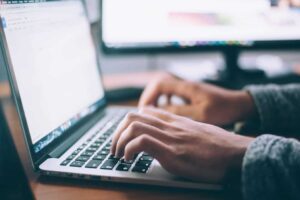 GED Test Preparation Course
Our test preparation course will address sample questions for the test to help you approach test day with full confidence. The course will cover instruction in reading, writing, math, science, and social studies.
Our Broward Community College GED program helps set you up for a better future by getting a leg up now. This certificate is necessary for higher education and can help give you an advantage for your future career.
We have flexible schedules, offered either in face-to-face classes or in classes online. This course also gives you the opportunity to take the official GED practice test – at no cost to you!
Adult Basic Education
Our Adult Basic Education program helps students develop basic life and literary skills. This program isn't just beneficial for students working towards their GED certificate. It is also great for getting you prepared for employment or higher education.
It's also a wonderful tool for people looking for citizenship. The program considers your individual needs and is customized according to your existing knowledge and skills. Since the program is competency-based, students' timelines will vary in the open-entry/open-exit program. There are options for face-to-face courses and online courses to allow you to find a flexible schedule that works best for you.
Getting Started
These are just a few of the classes we have available to help you get your GED certificate. Gaining your GED diploma gives you a huge advantage in working towards the job you've always dreamed of. Our colleges in Broward County Florida provide flexible hours and schedules, as well as class types.
What's holding you back? Reach out to our team for more information or you can even get started now and apply online. Your tomorrow starts today!